The Ramsar Convention on Wetlands is an international treaty for national and international conservation of wetlands and sustainable use of its resources. A wetland is usually permanently or seasonally inundated with freshwater and saltwater, and holds tremendous microbial and faunal diversity. According to a research paper, "wetlands in India account for 4.7% of the total geographical area of the country."
However, the term wetland can sometimes be confusing, primarily because of its varying usage that may depart its core definition. A little geography lesson might set us on the right track to understand these invaluable ecosystems.
Wetland Diversity
Wetland is a vast term, and it exists as various types. Inland wetlands include marshes, ponds, lakes, peatlands, floodplains and swamp forests, whereas estuaries and tidal marshes such as mangroves constitute coastal wetlands. But apart from the natural ones, artificial and man-made wetlands constitute a large part of the wetland canvas and include pisciculture ponds, irrigated rice paddies and reservoirs.
Estuarine ecosystems are brackish waters where the river meets the sea. Estuaries can be a vast and complex network of rivers and streams lined by vegetation and they filter water flowing into the oceans; these waters can act as a nursing ground for numerous fish. Estuaries can also be therapeutic and an ideal place for carrying out nature-based tourism.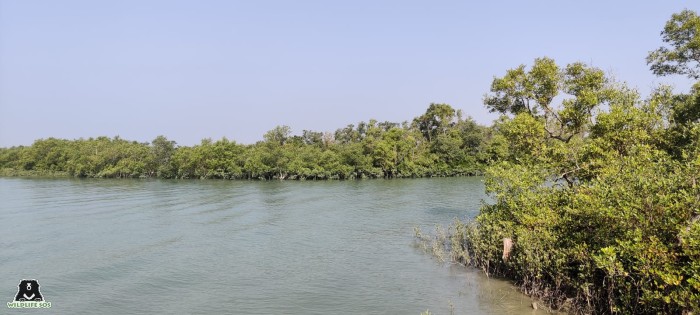 Scientists study estuaries to understand the rise of sea level, erosion and water pollution. Estuaries provide food and even jobs, but their foremost offering is coastal protection from violent storms and cyclones. According to the National Oceanic and Atmospheric Administration, of the 32 largest cities in the world, 22 are situated on estuaries!
Tidal marshes, on the other hand, are not temporary marine habitats which depend on the rise and fall of sea levels. The most prominent example of such a habitat is a mangrove forest. It is a coastal ecosystem since it is shaped by the tidal movement of saltwater, and its vegetation needs to be salt-resistant in order to thrive. At low-tide, when the area remains above water, it leaves something known as mudflats. In fact, mudflats are as extensive as mangroves and one study by the journal Nature finds that they cover at least 1,27,921 sq km of the Earth's surface.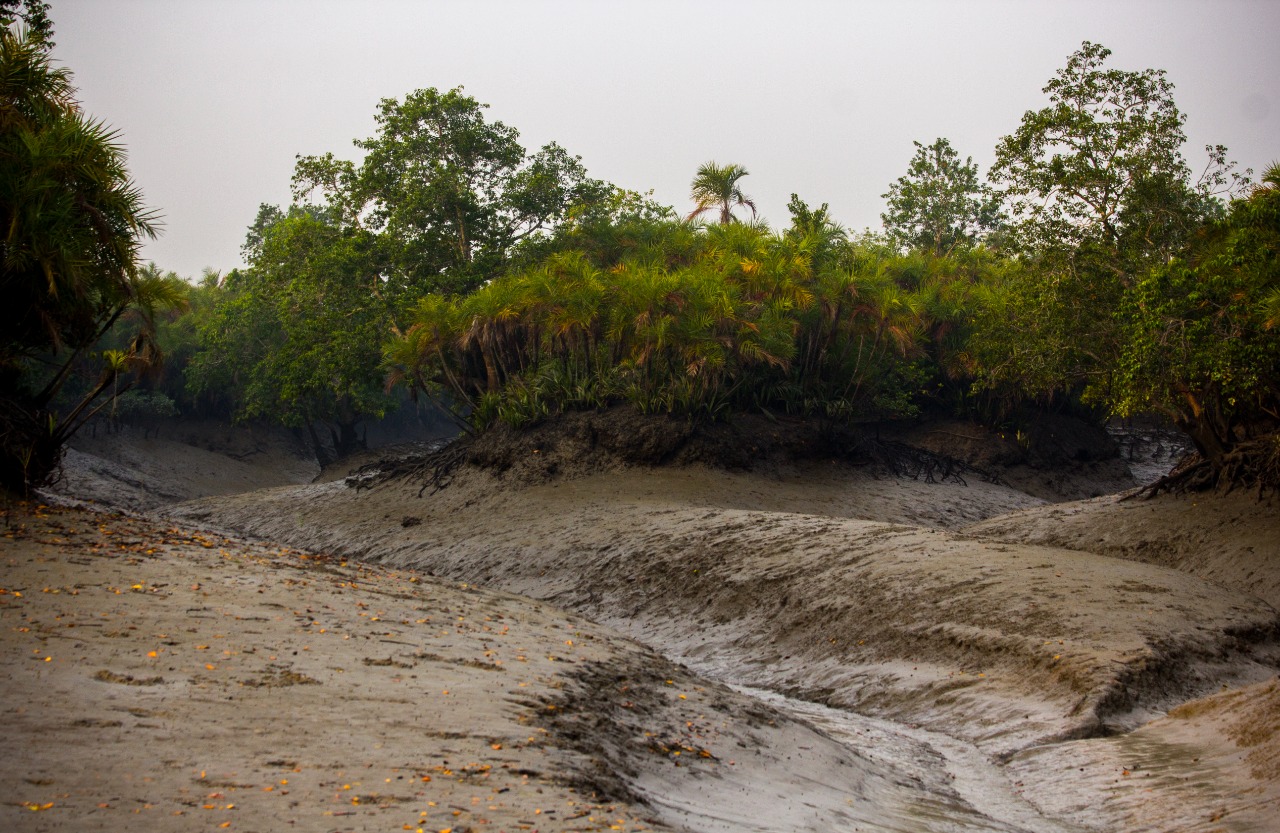 In terms of freshwater wetlands, swamps and peatlands are especially complex but equally fascinating. A swamp is an area of land permanently inundated with water and is dominated by trees, thus forming swamp forests. Freshwater swamps tend to originate around lakes and streams, and the seasonal rainfall and flooding make the water levels fluctuate vigorously.
When decayed organic matter accumulates for thousands of years in waterlogged conditions, the thick layer forms a peatland or peat bog. Peatlands cover less than 3% of the Earth's surface but can store twice as much carbon dioxide than the world's forests. It has been reported that a hectare of peatland on an average has stored carbon equal to two million litres of diesel!
India's Wetlands
Given that wetlands form diverse habitats, India has its own repertoire of them. At the eastern end, we have the largest estuarine system running in the country in the Sundarbans. Spanning 10,000 sq km across India and Bangladesh, 40% of Sundarban lies in West Bengal and hosts some of the most marvellous creatures. These include the largest reptile on Earth, the Saltwater crocodile, the fish that walks on water i.e the Mudskipper, and the Royal Bengal tiger, the only tiger in the world found in an estuarine habitat!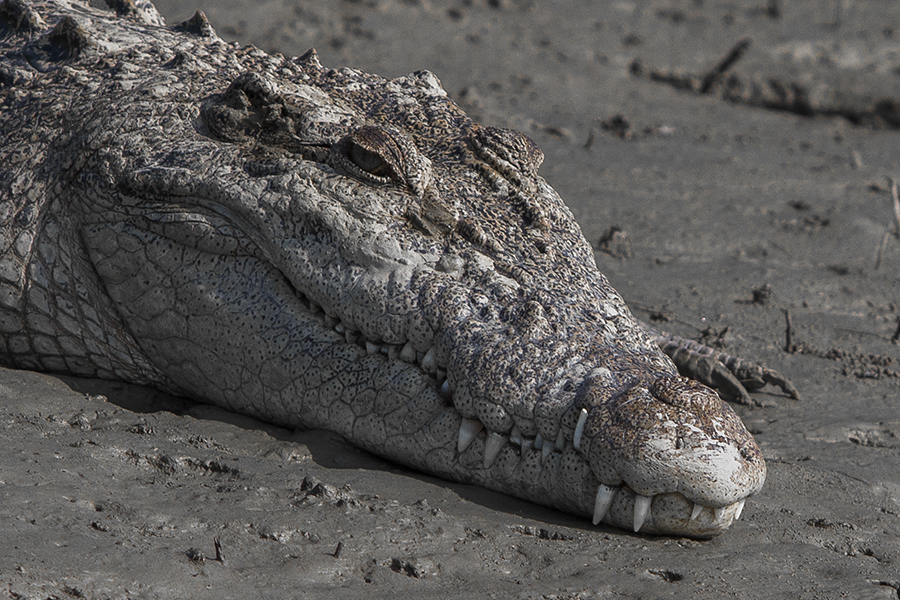 Down south in the Andaman and Nicobar archipelago, and western India's Maharashtra and Goa, we find pristine mangrove forests dominating the intertidal areas. Goa has 16 mangrove species including the Avicennia and Rhizophora genus which provide various ecosystem services such as carbon sequestration, protection from soil erosion and cyclonic storms, livelihoods and eco-tourism.
When it comes to inland freshwater wetlands, we cannot leave out the magical Myristica Swamp in the Western Ghats. It is a freshwater swamp forest dominated by the Myristica genus of trees, from which it gets its name. Scientists discovered that over 60 of the 130 flowering plants identified here are endemic to the Western Ghats. Since the forest is perpetually flooded, the plants here have a special adaptation in the form of stilt roots to survive in nutrient-poor conditions.
A media report reveals that peatlands have been discovered in 180 countries so far, and India too is home to this invaluable habitat. In India, peatlands have been recorded in Himachal Pradesh, north Sikkim, Andhra Pradesh and Kerala, including some parts of Western Ghats.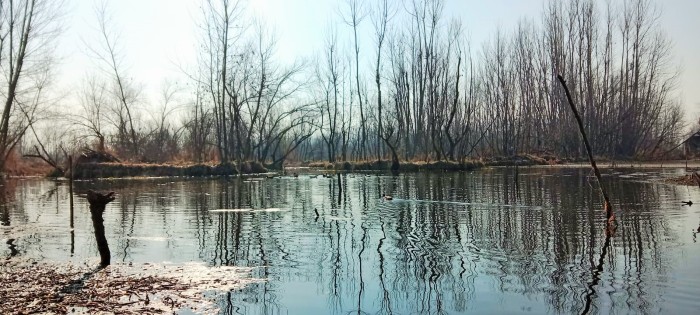 This ecosystem has not been studied and mapped enough. If these wetlands are conserved properly, they can help withstand the adverse effects of climate change by minimising floods, increasing water availability, purifying water, and most importantly, carbon sequestration.
India is also home to several urban wetlands which have been modified by severe human interference. The 3.5-sq km Okhla Bird Sanctuary on the Yamuna river has recorded over 300 species and this wetland is a haven for birds like the Northern shoveler, Sarus crane, Pallas's fish eagle, White-rumped vulture and Eurasian coot to name a few.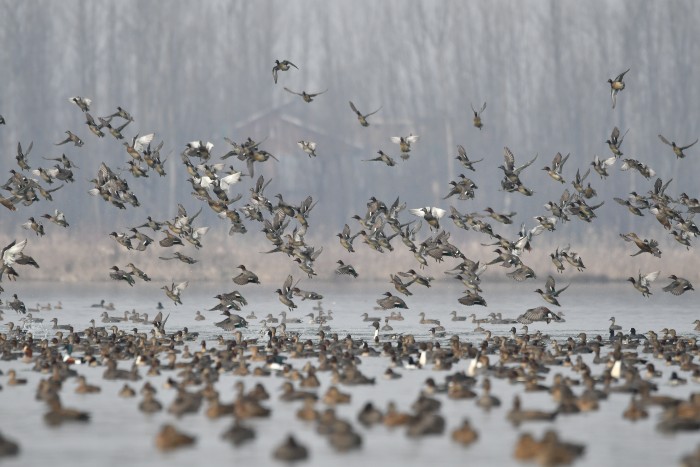 Meanwhile in Kolkata, the East Kolkata Wetlands is a complex system of natural and man-made wetlands comprising marshes, agricultural fields and fish ponds. What makes it unique, apart from its potential as a carbon sink, is that it is the world's largest sewage-fed pisciculture system.
The Need for Protection
With such astonishing diversity, these wetlands are far from safe. Factors like conversion of wetlands into paddy fields and pisciculture ponds, excessive pollution in the form of domestic waste, agricultural runoff and industrial effluents, and urban expansion jeopardise the stability of wetlands all over the country.
But solutions are at hand. Surveys and regular monitoring of the wetlands, protective measures like soil conservation, sewage and effluent treatment, along with waste management and afforestation can help tackle the crisis.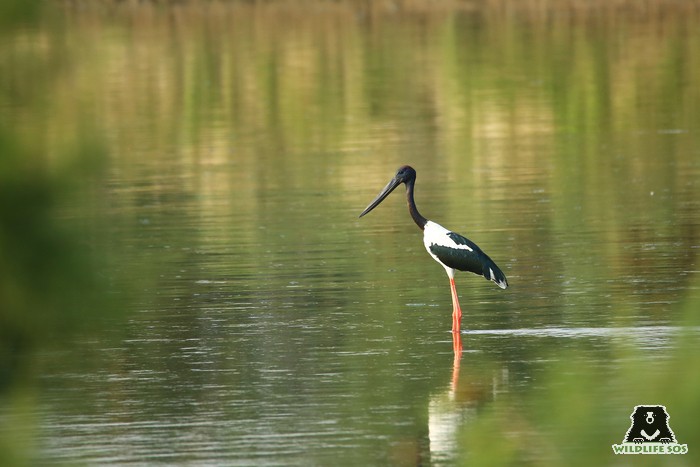 Most importantly, a fundamental awareness about the natural environment is required to change people's perception. The World Wetlands Day celebrated every year on February 2 is one correct way to start educating people about the significance of wetlands. Meaningful action taken by people to conserve nature truly has the power to heal.