Change is a 6-letter word, but facilitating change is a lengthy procedure requiring enormous time and commitment. To bring a change regarding the conservation of a certain reptilian, Wildlife SOS established a 24×7 rescue helpline in 2010, in tandem with the Gujarat Society for Prevention of Cruelty to Animals (GSPCA). Operating in Vadodara, Wildlife SOS has rescued numerous animals in and around the city, as well as from other parts of the state.
Despite being an urban area, the city of Vadodara is home to a variety of snakes that often end up in residences, schools, commercial areas, public places and even in villages situated close to the city. With a high concentration of snakes in the city, people have learnt to coexist with these slithering denizens. From being terrified of snakes, to now taking a concerned step to save one, the cityfolk have taken this journey well.
Home of the 'Big 4'
Vadodara is home to the 'Big 4' venomous snake species of India. While three out of the big four species, namely the Russell's viper, Indian or Spectacled cobra and Common Krait are seen commonly across the city, Saw-scaled vipers are rare in Vadodara. Therefore, the rescue of at least four of this species by Wildlife SOS-GSPCA since the end of June this year came as quite a surprise.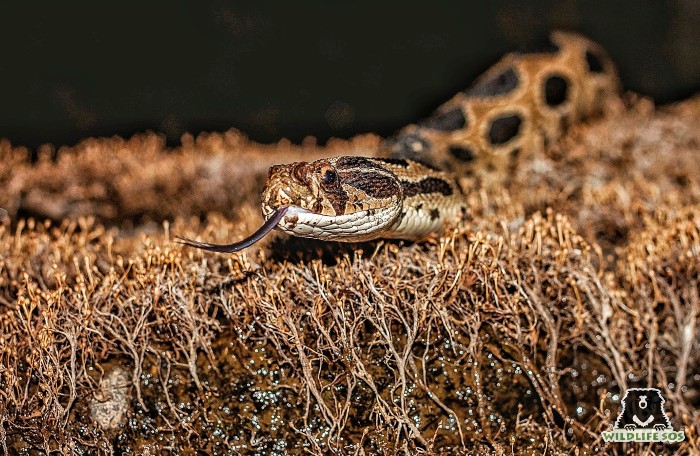 Very recently, the team came to the rescue of two Indian cobras and a Russell's viper from different situations in a single day. A juvenile cobra was spotted inside a classroom of Swaminarayan School in Vadodara, which the rescuers were able to extricate quite dexterously. They also rescued a baby cobra from the terrace of a residence and an adult Russell's viper from the garden of a residential building.
All three rescues happened in the Swaminarayan Nagar area of Vadodara. According to Raj Bhavsar, Project Coordinator, Wildlife SOS and President, GSPCA, it is quite common to find venomous snakes such as the Russell's viper and the Indian cobra in this area.
In an unexpected situation, our team rescued an Indian cobra which was caught feeding on a 5-foot-long Russell's viper from the Kalali area of Vadodara. The incident was captured on camera wherein the huge 6-foot-long cobra was eating the viper inside a farmhouse, after what could have been a fight between the two snakes. This is a common behaviour among these snakes and usually the bigger one emerges victorious.
The Snake Neighbourhood
People in Vadodara are aware of the presence of venomous snakes around them and now, due to our team's rescue efforts, they immediately inform Wildlife SOS whenever they spot these reptiles.
Inhabitants of the city have learnt to cooperate with these wild denizens, and there is a reason behind that. The initial apprehension surrounding snakes has been allayed due to the long-running rescue efforts conducted by the Wildlife SOS-GSPCA team. "There have been instances where people have spotted snakes in the middle of the night or at the crack of dawn and they have still alerted our team. The feeling of safety and assurance that people feel today is largely due to the trust that our team has gained over the years, across innumerable rescue operations," revealed Bhavsar.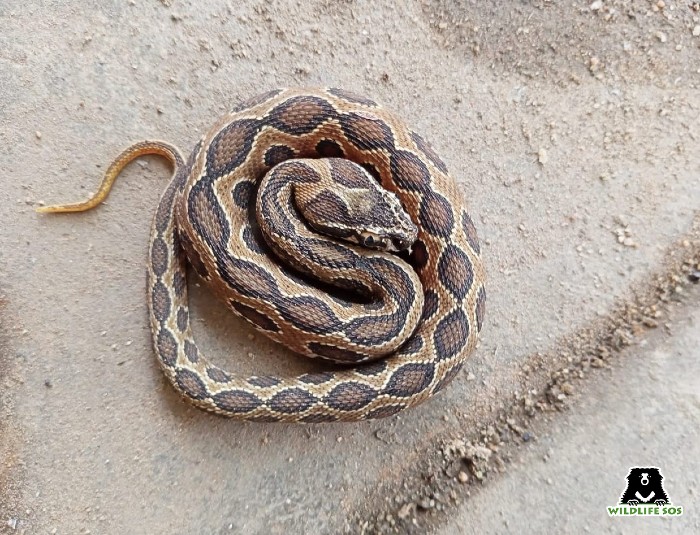 Apart from the venomous snakes, Vadodara is a habitat for other non-venomous species as well, namely the Indian Rock python, Common sand boa, Red sand boa, Bronzeback tree snake, Common cat snake, Buff-striped keelback, Checkered keelback, Trinket snake and Banded racer, among others.
In Vadodara, numerous residential complexes have seen partial growth of vegetation and bushes since a lot of houses lie empty. This creates a perfect habitat for snakes. It is only when these snakes enter their homes that people take precaution and inform the Wildlife SOS Rapid Response Unit.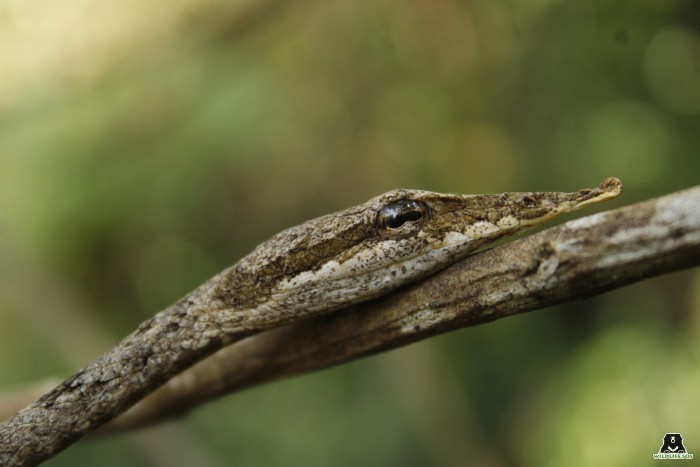 During the monsoon months, i.e July-August, the helpline is preoccupied with a high number of rescue calls. A major reason for the emergence of snakes is that heavy rain fills the underground dens and burrows of many snakes with water. This leads to flooding of the snakes' homes, thereby compelling them to leave their den and seek refuge in densely populated urban areas. During the rainy season, the helpline therefore receives at least 10 calls everyday related to snakes.
Change in Perception
When rescue operations started in the initial years, the Fire Department and the police had to be informed first since all the calls were directed to them. Oftentimes, due to the lack of training, a lot of the snakes sustained severe injuries even after being rescued. The mortality rate of snakes was immensely high too, and it was driven by fear, misinformation and a lack of awareness.
The team also faced resistance from the locals who regarded snakes as pests. But gradual interactions during rescues gave them the opportunity to explain the necessary steps to be taken after spotting a snake. Adequate training was imparted to the police and Fire Department officials with assistance from the Forest Department regarding the basic do's and don'ts. "Now we can say for certain that there is no mortality of snakes caused by people's fear or apprehension," said Bhavsar.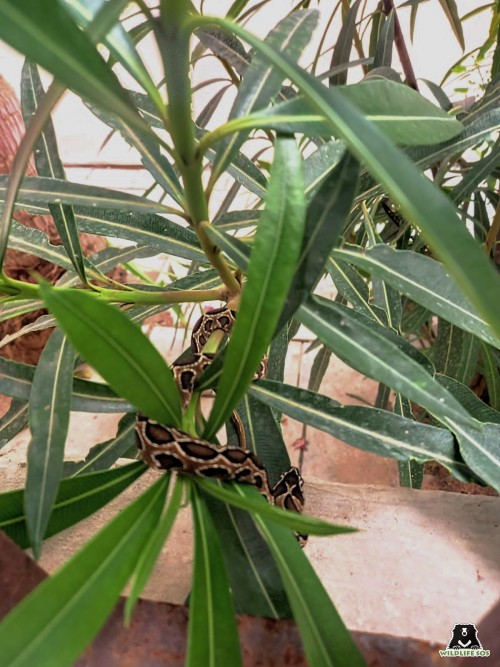 The team informs people about the ecological role of snakes and their place in the ecosystem. They also allay people's fears regarding venomous snakes by intimating them about their medicinal importance and the value of anti-venom. Bhavsar said, "One of the reasons for the change in people's mindset is that we have provided a consolidated solution to their problem which had satisfied them."
Awareness is the Key
In the initial years, the team realised that targeting each and every individual was not the correct solution. So, they devised a more realistic strategy and started conducting awareness programs and workshops in residential buildings, societies and schools.
Today, the Vadodara team receives rescue calls from urban as well as semi-urban and rural areas. Despite this, there are still instances when they encounter people who are unaware about snakes. The Wildlife SOS-GSPCA team continues its efforts to sensitise such people. "We conduct presentations at workshops and even provide demonstrations with live snakes purely for educational purposes, and with only highly trained personnel. This primarily helps clear a lot of misconceptions and discard myths that are wrongly associated with these reptiles," informed Bhavsar.
Popular media representations have also dealt severe harm to the reputation of snakes such as sucking out the venom after a snake bite, their affinity toward milk and snakes being vengeful animals. The team works toward addressing these myths and superstitions too, and even conducts workshops for snake-bite first aid.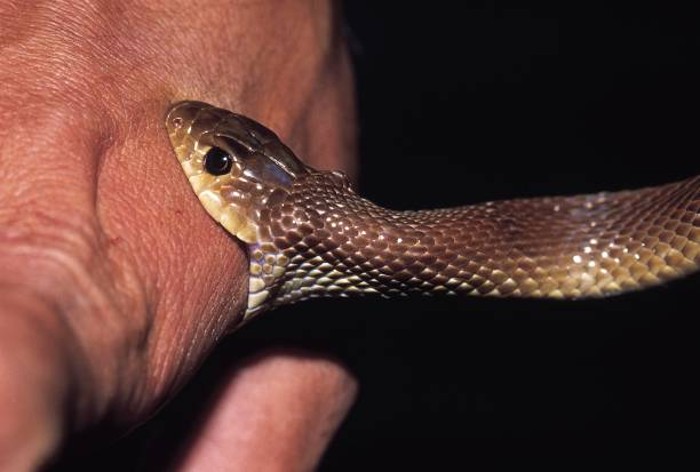 The awareness programmes and workshops cover a wide variety of audience, from villagers to employees of a company. Using the vast network of rescuers and volunteers, along with years of extensive awareness generation and outreach, the Wildlife SOS-GSPCA team has shifted people's perception about a certain group of reptiles.
Every month, Wildlife SOS receives hundreds of calls regarding distressed animals trapped in urban areas. Wildlife SOS operates 24×7 emergency rescue helplines in four regions:
Delhi NCR – +91-9871963535
Agra & Mathura in Uttar Pradesh – +91-9917109666
Vadodara, Gujarat – +91-9825011117
Jammu & Kashmir – +91-7006692300, +91-9419778280
If you come across any wild animal in distress, do alert our rescue teams on these numbers as soon as possible.