If you are living in an urban environment and planning to spend some time in nature, look around closely and you will find jungles within the city. Of course, most cities including the country's capital are known better as concrete jungles, but you may be surprised to know that Delhi harbours some really old forests. These green spaces are now the last refuges for wildlife to flourish. Constantly bogged down by the blasting horns causing severe sound pollution and breathing the chokingly polluted air, we often forget that Delhi-NCR was once an oasis of greenery.
Nature in our Backyard
All it requires is for us to redirect our eyes from the ordinary activities of life and look for the pockets of forests still acting as the city's lungs. Not just for nature enthusiasts and wildlife lovers in general, but each and every individual can visit places such as Sanjay Van, Asola Bhatti Wildlife Sanctuary, Okhla Bird Sanctuary and lastly, the Aravalli Biodiversity Park, to spot wildlife. Losing our connection to the wilder side of nature is one of the primary reasons we have stopped caring for it. Starting to care about what is in our backyard can be the first step towards mending that broken bond and re-establish the lost connection.
With more and more habitats being fragmented, wildlife sightings in urban areas have become extremely common. Not only do we need to recognise them and protect their habitat because of the space they deserve, but also because they are the original guardians of these green spaces. The Asola Bhatti Wildlife Sanctuary, covering an area of about 32 sq km, is one such space located on the Southern Delhi Ridge of the Aravalli hill range at the Delhi-Haryana border, and covers parts of Faridabad and Gurgaon as well.
Historically speaking, if we trace the geography of the Delhi Ridge, it is a northern extension of the ancient Aravalli range, estimated to be around 1.5 billion years old! Its significance is immense as it is part of the vital Northern Aravalli leopard wildlife corridor, which starts at Sariska National Park in Rajasthan and ends at the Delhi Ridge.
Forests in the City
The forest of Asola Bhatti is mostly semi-arid and the place derives its name from Asola village near Tughlaqabad. There's no better to way reconnect with nature than to spend a day within the habitat of 193 bird species, 80 butterfly species, and mammals such as the Indian Crested porcupine, Black-naped hare, Nilgai, Blackbuck, Large Indian civet, Small Indian civet, Golden jackal and Jungle cat found in Asola. Moreover, there was recent confirmation about the presence of leopards in Asola Bhatti, which is not surprising as the 200-km long leopard wildlife corridor is used by them to migrate between Sariska National Park and Delhi Ridge.
The Yamuna Biodiversity Park (YBP) is another jaw-dropping natural beauty nestled in Delhi, where people can visit to spot wildlife. This forest covers an area of roughly 457 acres and is located on the western bank of the Yamuna river. From what was a completely degraded area, the Delhi Development Authority (DDA) has done a remarkable job of restoring and rewilding the region. The complete transformation of this area into a green haven in a span of 14 years is an astounding conservation success story. The DDA created YBP as part of their biodiversity park plans, along with six more namely, Aravalli, Neela Hauz, Northern Ridge, Tilpath Valley, Tughlaqabad and South Delhi.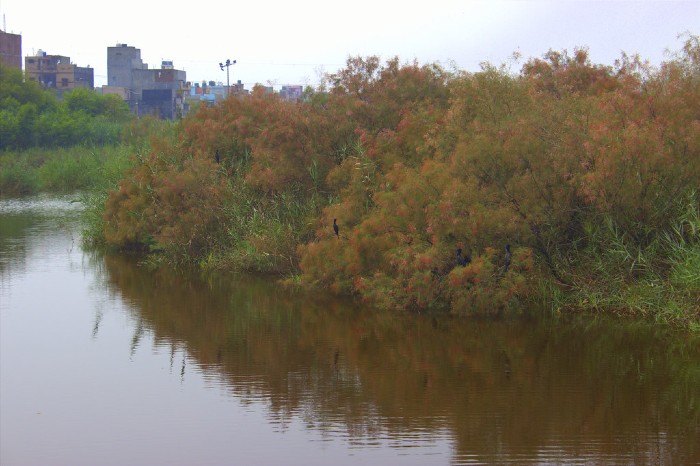 Given the rich biodiversity of plants, animals and microbes that reside as ecologically sustainable biotic communities in the YBP, these living organisms can provide multifarious ecosystem services such as carbon sequestration, regulation of microclimate and recharge of groundwater aquifers. The visitors can meander through the nature interpretation centre, butterfly park and medicinal garden inside YBP to gain knowledge about floristic and faunal diversity, and learn the basics of how ecosystems function. Plant lovers can spot native tropical grasses such as Dichanthium, Chrysopogon, Vetiveria and Bothriochloa, and around 80 species of fruit yielding plants such as pomegranate, guava, jamun (Black plum), citrus and ber (Indian Jujube), to name a few.
The faunal diversity of YBP is splendid too, with resident birds such as parakeets, Yellow-footed green pigeons, munias, babblers, Coppersmith barbets, bulbuls and peafowls, and butterflies such as the Common silverline, Red Pierrot, Tawny coster and Common castor, all of whom have their home here. One can also spot migratory birds such as the Grey-headed canary flycatcher, Indian Paradise flycatcher and Verditer flycatcher, in addition to 5,000 migratory ducks flocking to this place in the winter season. YBP is also home to larger animals like civets, Jungle cats, monitor lizards, Nilgai and leopards.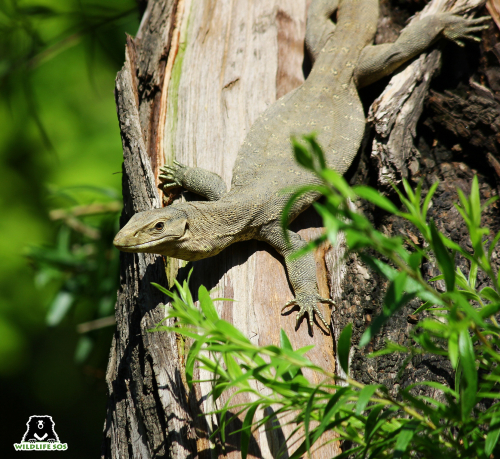 Two wetlands – replicating natural water bodies – have also been created inside YBP. Wetlands not only perform variegated ecological functions like creation of the aquatic communities of interdependent plant and animal species, but provide other services including water purification, groundwater recharge, rainwater storage and flood prevention.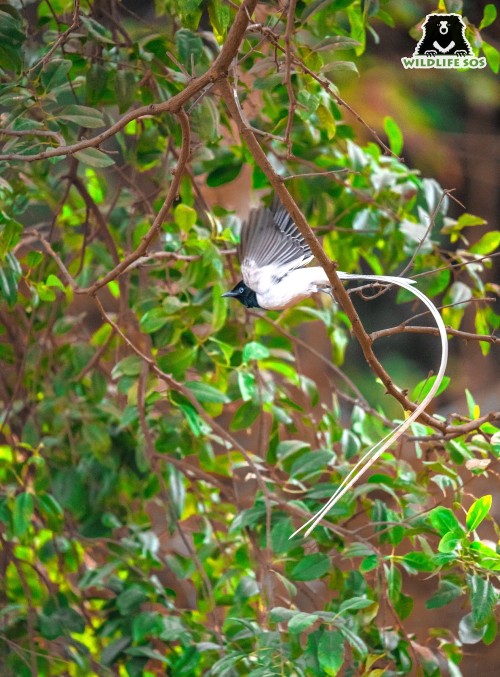 Spread over 780 acres, Sanjay Van near Vasant Kunj is another city forest which hosts a diverse variety of bird and tree species. While traversing through this dense greenery, one should keep their binoculars ready to spot birds like the Eurasian Golden oriole, Purple sunbird, Brahminy starling, Indian Silverbill, White-throated kingfisher, Grey-breasted Prinia, Indian Paradise flycatcher, Crested honey buzzard and Rufous treepie, among others. Besides, the forest also acts as a home for Golden jackals, snakes, Nilgais and several butterfly species.
Forests in the NCR
The Aravalli Biodiversity Park in Gurgaon is another natural refuge to spot native flora and wildlife. The 390-acre area with semi-arid vegetation hosts around 300 native plants, 101,000 trees and 43,000 shrubs. The area was turned into a forest from a 40-year-old mining site after a citizen-led initiative and is now a perfect place for nature trails and walks.
Another excellent site to spot wildlife is the Okhla Bird Sanctuary (OBS). Located in Noida, this sanctuary is roughly 4 sq km in area and is known well for its rich avifauna. OBS is popular among bird watchers as it hosts over 320 bird species, including 20 resident and 43 migratory waterbird species, and 44 resident and 26 migratory woodland bird species.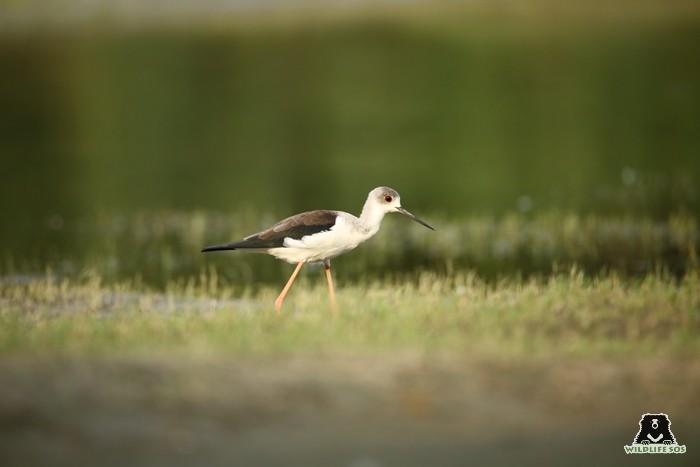 In addition to birds, the sanctuary has recorded over 30 butterfly species, 10 mammal species, amphibians and reptiles. Some of the animals that can be seen here include the Redwattled lapwing, Black-winged stilt, White-throated kingfisher, Northern shoveler, Oriental skylark, Common teal, Eurasian Spoonbill, Greylag goose, Nilgai, Indian Mongoose, Black-naped hare and Golden jackal.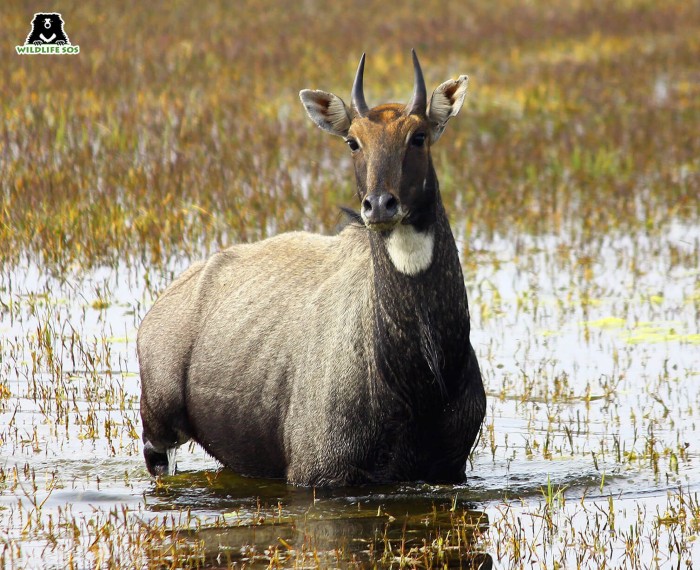 Visiting these parks and sanctuaries can reconnect us all with nature. Unplanned urbanisation and unchecked infrastructure development have been major reasons behind our own detachment from the natural world. These green spaces are an ideal place for education on nature conservation for everyone, and can promote research and eco-tourism as well. Spending time within the peaceful ambience of a natural environment is both therapeutic and refreshing. So, the next time you are planning on what to do for a whole weekend, just remember that Nature is right around the corner in the form of these verdant ecosystems.
For more such interesting articles on wildlife, conservation and life sciences, subscribe to the Wildlife SOS newsletter. You can also follow Wildlife SOS on Facebook, Instagram and YouTube.