NGOs or non-governmental organisations have been the backbone of a society, working on lesser known and lesser focused issues for many years. Be it social or environmental, man-made or natural disasters, there is no denying the fact that NGOs are always at the forefront of crisis situations either acting individually or assisting administrative authorities. So World NGO day, celebrated globally on February 27, is a reminder to celebrate all such organisations and its people working relentlessly on issues in support of the public good.
The history of World NGO Day
The concept of World NGO Day was officially proposed by the Civic Alliance – Latvia at the 9th Baltic Sea NGO Forum in 2010. It was recognised on April 17, 2010 by 12 countries of the Baltic Sea NGO Forum in Vilnius, Lithuania, which included Germany, Lithuania, Denmark, Norway, Sweden and Poland, to name a few. This was followed by the formal acceptance of World NGO Day in April 2012 in Berlin during the 10th Baltic Sea NGO Forum. Finally, 27 February 2014 marked the first global inaugural event of World NGO Day in Helsinki, Finland, which was attended by various world leaders and global organisations like UNESCO and United Nations Development Program.
World NGO Day was founded with multifarious purposes and objectives, of which the important ones included knowledge and experience sharing with one another; disseminating education to people about the importance of NGOs and the work they are doing, both locally and internationally; an opportunity for people to consider a career in the NGO sector; an opportunity to learn about the people working in NGOs; and an opportune moment for NGOs to discuss the issues which affect them, with respect to their area of work.
Incidentally, World NGO Day aims to "inspire people to become more actively involved within the NGO sector, and encourage a greater symbiosis between NGOs and both the public and private sector." We, at Wildlife SOS, resonate with this philosophy and believe that NGOs can bridge the gap between the efforts of the administration and the general public, and plug in the gaping hole which hinders a society to function at its optimum potential.
Wildlife SOS' role in wildlife conservation
Wildlife SOS was established in 1995 with the aim of protecting and conserving India's rich natural heritage, wildlife and forests. Today, the NGO has evolved to actively work towards protecting India's wildlife, conserving and restoring habitats, conducting research, studying biodiversity and creating sustainable alternative livelihoods for erstwhile poacher communities or communities which depended on wildlife for their sustenance.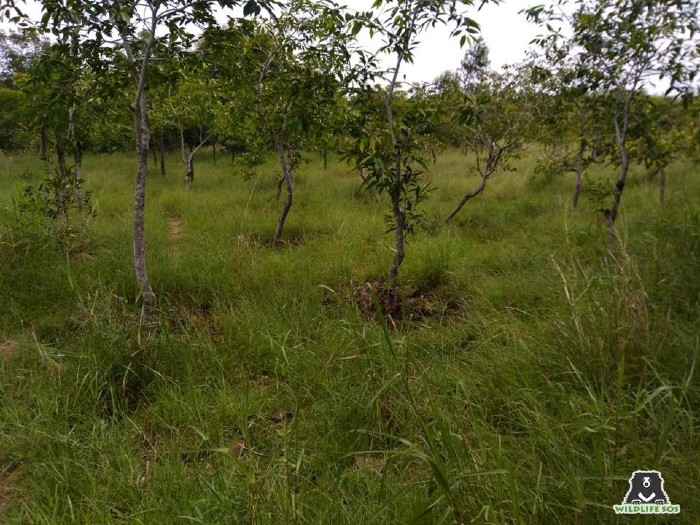 Wildlife SOS' work involves the rescue and release of distressed wildlife, rehabilitation of wild animals, ex-situ conservation, resolving wildlife-human conflicts, and outreach and communication about the need for conservation. The shared enthusiasm of our co-founders led to the eradication of the cruel and abusive 'dancing bear' practice from India completely, rescuing the last dancing bear in 2009. Besides operating the world's largest sloth bear rescue facility centre in Agra, the NGO also works with elephants (opening the country's first ever elephant hospital), leopards, reptiles, birds and other mammals.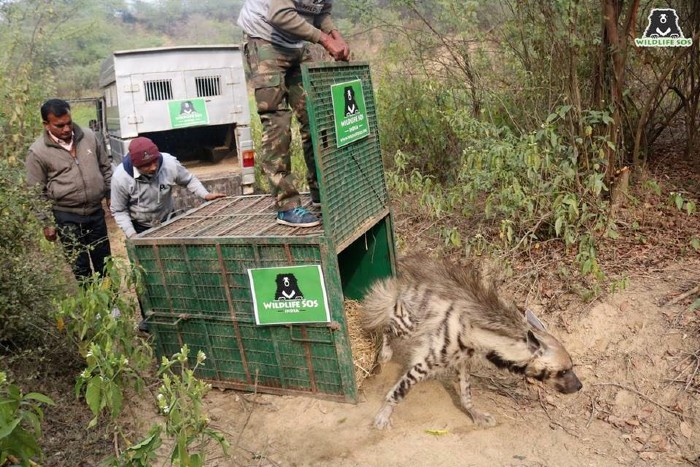 Wildlife SOS also understands the significance of ex-situ conservation research and has made remarkable progress in areas like veterinary treatment, behavioural studies and reproductive physiology, among others. Not only that, we have conducted cross-organisational workshops and held awareness programs to not just for knowledge dissemination, but also use it as a platform for knowledge sharing. Wildlife SOS is committed to thinking about the overall big picture, and also carries out its work on other conservation issues related to habitat and biodiversity.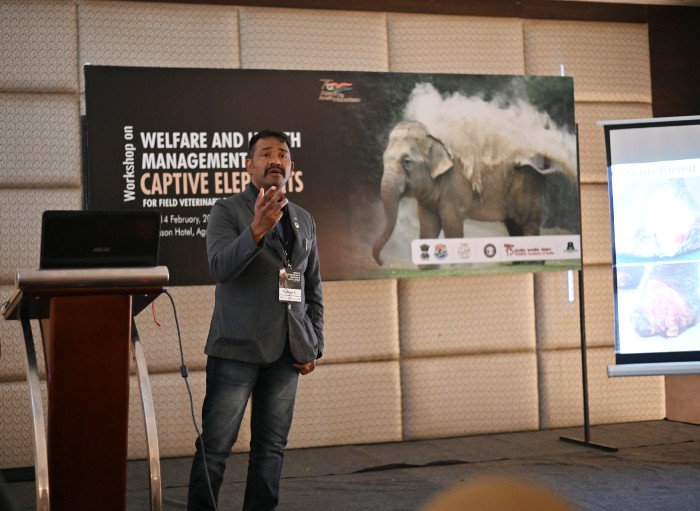 For this purpose the organisation has also conducted various projects with other national and international NGOs in a collaborative effort, such as International Animal Rescue, Hauser Bear, Humane Society International Australia, One Voice France etc. Wildlife SOS also has formal 'co-operative' agreements in place with state governments and forest departments in more than nine states in India.
We also believe that conservation without communication is an incomplete effort and till the time the importance of the work being done by any nature or wildlife conservation NGO is not propagated to the masses, it is impossible to fully carry out any conservation project. That is why we have an extremely strong social media presence for the purpose of outreach and awareness generation.
Obstacles for NGOs and the way forward
Notwithstanding all these factors, there are still many challenges which NGOs face, the foremost of them being a lack of resources – both human and financial. Even though there are people who want to be associated with the work that NGOs do, due to limitations in financial resources, there is an overall lack of human resources too in this sector.
The ground reality is no different for wildlife conservation NGOs. Running a wildlife rescue organisation entails huge costs, starting with operating multiple rescue centres and taking care of rehabilitated animals, to employing a dedicated Rapid Response Team which is always at the beck and call of an animal in need of rescuing. Like every other NGO, Wildlife SOS has to depend wholly on donations and grants to carry out these operations, which is a huge obstacle.
We do encourage volunteer programs as well as corporate collaborations as part of company CSR (corporate social responsibility), to meet the need of human resources. We have accepted volunteers from companies such as Atlassian, Infosys, Adobe, Dell and others who have not only witnessed our work first hand, but also contributed to our day-to-day operations.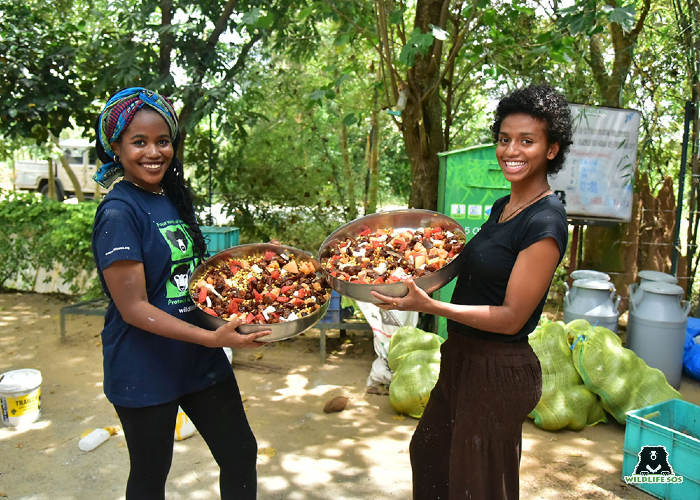 Another big challenge for conservation NGOs is the resistance from communities. If a certain practice has to be done away with, but it directly hinders the livelihoods of the local community residing in that particular area, resistance is almost unavoidable. For instance the project involving the eradication of the dancing bear tradition initially faced a lot of resistance since it was directly related to the livelihoods of the Kalandar community. So changing people's mindset about a certain practice, even though it is harming the environment, nature or wildlife, is a humongous challenge. But despite all these challenges, we were able to bypass the problem, reach out to the community and through constructive dialogue, were able to provide alternative sustainable livelihoods to the Kalandar community.
So if you are reading this, and not in the NGO sector, we would urge you to do your bit of contribution either by volunteering with us or become a monthly donor to support us conserve India's wildlife. Because only by preserving the health of our wildlife can we ensure the health of our forests, rivers, oceans, deserts and the overall natural world.